When it's time to get a trade-in offer on your car, truck, van or daily driver, you want to know you're getting the best price possible. Though it's easy to go to the Kelley Blue Book website and input information about the car's condition, it only provides estimated values.
You need to keep track of your personal finance issues, which means knowing what auto loans you might apply for in Naples, FL, and the dealer retail value on new vehicles you may wish to buy.
That's why you need Bidonmytrade.com! You can instantly discover which dealers will pay the most for your used vehicle. There's no driving to the dealer, it's hassle-free, and you're under no obligation!
Get Multiple Offers from Car Dealers
Are you selling your car or simply want something new? Instead of using the Kelley Blue Book to get an idea based on the vehicle's condition, you can easily get online appraisals through our website!
Before selling or trading your vehicle, find out which dealers in Naples offer the best price. Our online tools will help you. Let's learn more about the platform!
The Four Easy Steps to Take
There are only four steps to help you get the best deal on your old car:

Enter the vehicle's VIN or plate number. Alternatively, choose the make, year, and model from the dropdown lists. Then, enter the mileage and the Zip code where you'll perform the trade-in.

Select the vehicle and verify any optional equipment and the car's condition.

This step is optional, but we recommend using the feature. Pictures will sell your car and help you get closer to the best resale value. Easily and quickly upload 20 or fewer quality photos if you want!

Choose from various dealerships in and around Naples to appraise the vehicle online. Though you won't get an instant cash offer, you will see the current market value and know which dealer's lot will pay more for the car. There's no obligation to check out various used car prices. When you get the information, you can sell it, trade it in, or do nothing. When you do visit the Naples dealership, you'll get paid immediately. It's so easy, and you'll get more money!
What's Your Car Worth?
What's my used car worth? Where will I get a good price and the most money for the trade-in? These are questions you have to ask when you want the best trade-in price. It's wise to visit a local car dealer in Naples, but you shouldn't stick with one car appraisal! You can get five dealers to help you without driving around town and wasting the whole day!
When you're ready to buy a new car, you should consider which dealership might pay you the most money for your trade-in. Times are stressful right now, and today's market is likely to make it even more challenging.
Did you know that trade-in values for used cars of the same year, model, make, and color can vary? Yours might require minor repairs because of small dents or other factors. Likewise, you'll have to report damages to the insurance company, which will likely go to a vehicle history reporting business.
In some cases, you might drive more or less than average. Some dealers utilize the KBB, but some don't. Your dealer could use the NADA Used Car Value Guide. There are so many factors that will go into the average price of a trade-in, and each vehicle is different.
If you want an easy and stress-free way to get the maximum amount when trading in your vehicle, you're in the right place. We can also help you sell your car right away. Don't visit multiple dealers when you can shop many options all at once. Bidonmytrade.com is the best solution to see your car's value and get the most from it!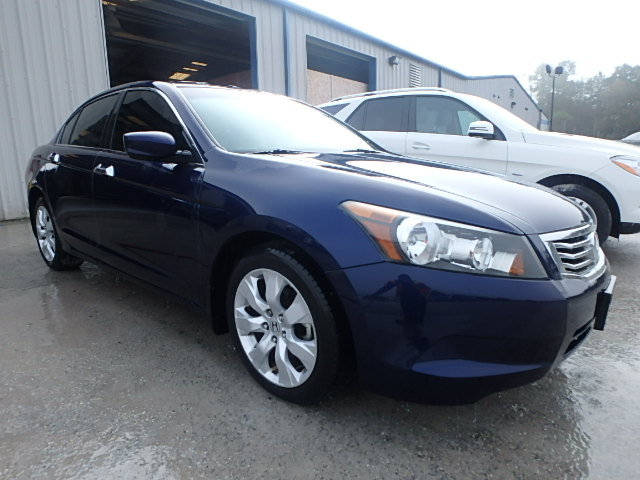 What to Do After You've Received the Appraisal
The first step in getting a new car is to appraise your current one and get the best return possible. All vehicles depreciate with time, so it's crucial to know where yours is. When you understand its value, you'll know what to do next.
Most people don't know what to do after getting the appraisal. It's great to learn about the value, but the question becomes: Now what? Here are a few ideas to help you!
Selling to a Private Party
Used car shoppers often want to find a seller not affiliated with a dealer, and that's okay. You can get a private party value of your car, which will help you understand what asking price might be ideal.
Though this option takes more time and effort, it might give you a higher payment. Car buyers are in high demand and want to keep costs low. Once you know what dealers might offer, you can choose the best price, take photos of your vehicle, and list it on various classified-ad sites.
However, this might be the most dangerous route because it could be unwise to meet people interested in the car. That's not the only option!
Trading In
Once you know the car's trade-in value and choose a dealer that will give you a decent price, you can go straight to the lot. Bring the trade-in price you got from Bidonmytrade.com, and let the salesperson know you want to trade in your vehicle for a used or new car.
The professional will take the trade-in value off the price of the new or used car. Then, you'll simply give them your car loan information or finance through the dealership.
Work with Bidonmytrade.com Now!
Knowing the resale value of your car is crucial. If you're trading it in, you deserve a fair price, and Bidonmytrade.com will ensure you get it.
Follow the steps above to learn what you might get, compare it to the retail value, and sell it for a better deal! Get started today!