Do you own a car, pick-up truck or an SUV? Is it time to get a trade-in offer and ensure that you get a fair price? Most people think they have to visit the Kelley Blue Book website to input data about the car's condition and other factors, but it only gives you estimated values.
You need something more concrete than Kelley Blue Book values! If you want to apply for auto loans, it's important to know what you have to spend, what you'll pay, and more. In fact, learning what a Fort Myers dealership will offer will help you determine the loan amount.
What can you use to help you? Bidonmytrade.com is here to assist! You'll discover the local dealers in your area and what they'll pay for the used vehicle. In fact, you won't have to drive to them; it's all done online through our website. Plus, there are no obligation, and you can experience a hassle-free process!
Get Various Offers from Different Car Dealers
Everyone knows the Kelley Blue Book website estimates the car's value. Before you sell your vehicle or trade it in, you should learn what the best dealers in Fort Myers will offer. Our online tools help you achieve your goals. Let's discuss the platform and how it works!
It Only Takes Four Steps!
No one wants a drawn-out process to get an estimate on their car's value, and our system only requires four steps to ensure you get the best deal possible! Let's learn about them now!

Enter the Data
You simply enter the license plate number or VIN of the vehicle here. It's also possible to use the dropdown lists to select the model, year, and make. Finally, enter the Zip code and mileage of your trade-in.

Verify
Select your vehicle and verify all the information about the optional equipment or the car's condition.

Upload Photos (Optional)
You aren't required to upload pictures of your vehicle; this is an optional feature. However, we recommend it because photos sell the car and will ensure you get as close to the best trade-in value as possible. Pick the 20 highest-quality images and upload them efficiently and easily!

Choose Dealerships
Browse the list of dealerships in and around Fort Myers. They will offer appraisals of the vehicle. You don't get an instant cash offer here, but you'll get to see the car's current market value. Plus, it will provide a list of the dealers who will pay more for your car. There's absolutely no obligation; you're simply getting trade-in data based on used car prices. When you receive the information, you might decide to do nothing, but you can trade it in or sell it. If you do go to a Fort Myers dealership, you'll experience an easy process and get more money, as well!
What Is Your Car Worth Right Now?
People often have questions about the worth of the used car, where to get a good price, and how to get the most out of the trade-in. Though Kelley Blue Book values are helpful at times, they aren't the best choice when you want a car appraisal.
Bidonmytrade.com helps you access five dealerships at once. Therefore, you won't be driving around town or wasting the day and can still see car values effortlessly.
When you wish to purchase a new car, you have to think about what the dealership will pay. What's the average price of a similar vehicle? Even this doesn't give you a specific amount.
Whenever you choose Bidonmytrade.com, you're given a trade-in price from various dealers. You can explain any small dents and other minor repairs that might be required. All of that information is taken into account.
Often, trade-in values can vary for used cars, even if they're of the same model, make, color, and year. Plus, you might drive less or more than average. Regardless, we help you enjoy a stress-free way to get the most bang for your buck when you trade in the vehicle. You don't have to go to multiple dealers because we are a one-stop shop for bids and trades.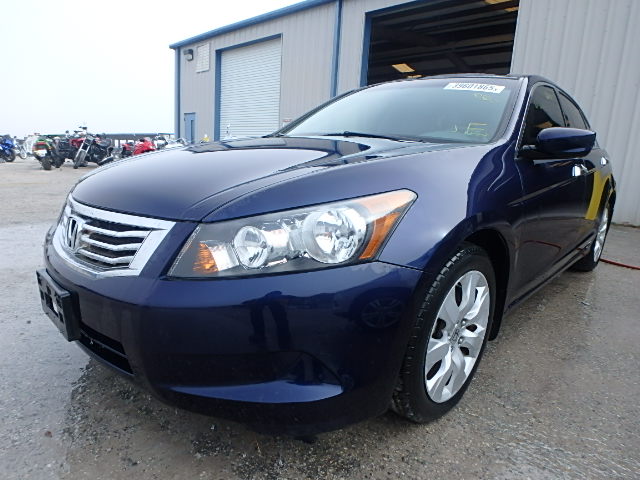 What to Do After Getting the Appraisal
Knowing the vehicle values is the first step, but how do you trade your old car in for a new car? Here are a few options:
Trading In
When you know your car's trade-in value, you can pick the dealer who will give you the best price. Go to the lot and receive your instant cash offer.
Many times, our trade-in price is much higher than the one you'd receive from Kelley Blue Book, and it makes sense to have dealerships on hand that are willing to pay what your used car is worth.
The salesperson will use the trade-in value to determine how much you'll save. Then, you can get a car loan through the finance department of the dealership or from your own lender. Regardless, the dealers will help you every step of the way. The process is so simple!
Selling to a Private Party
Typically, used car shoppers dislike visiting dealerships. Once you've received your trade-in value, you can use it as the private party value. This is often higher than the Kelley Blue Book, and car buyers won't be shy about asking for more information.
Selling privately can be dangerous, though. You'll be meeting multiple strangers and having them check and drive the car. Therefore, it's best to be as safe as possible!
Choose Bidonmytrade.com Today!
Do you know the retail value of your car right now? It's important to understand what this number means to ensure you receive a fair price for your trade-in. Bidonmytrade.com is here to help you!
Simply follow the steps to get your online appraisal from local dealers in Fort Myers. They're ready to quote you a price and get you on the lot to browse new vehicles!